Orlando Health is a regional healthcare system headquartered in Orlando, Florida. As a not-for-profit corporation, Orlando Health is recognized as tax-exempt pursuant to Section 501 (c) (3) of the Internal Revenue Code of 1986, as amended. Orlando Health is one of Florida's most comprehensive medical systems, offering a wide-range of sophisticated healthcare services to approximately 1.6 million residents of Central Florida. The 1,882-bed healthcare system includes five wholly-owned hospitals, two partnership hospitals, and a cancer treatment facility. In FY 2010 Orlando Health treated 98,000 inpatients, nearly 515,000 outpatients and delivered 14,000 babies.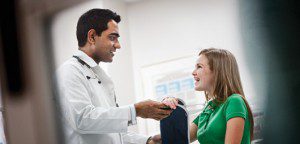 Orlando Health has enjoyed a history of growth and change since opening in 1918 as Orange General Hospital. In continuing to grow and meet the challenges of the future, it now encompasses facilities in four central Florida counties, offering primary, secondary, sub-acute and tertiary care services. Specialized treatment includes surgery, cardiology, pediatrics, orthopedics, obstetrics, trauma and emergency medicine. The Corporation also owns a hospital-based home health services division and an ambulatory care center. It operates a variety of healthcare related organizations, including an outpatient cancer treatment center, a provider-based preferred provider organization, a 20 percent partnership in an acute care hospital in Osceola County and a 50 percent board membership in an acute care hospital in Lake County.
As Central Florida's first designated teaching hospital, Orlando Health supports graduate medical education programs in seven residencies, and twelve fellowship programs, including emergency medicine, internal medicine, OB-GYN, oncology, orthopedics, pathology, pediatrics, surgery and medicine/pediatrics. Orlando Health also is renowned for its surgical, cardiac and cancer care for adults and children.
Educational Opportunities
Orlando Health offers a diverse array of clinical services and programs to support the undergraduate medical education curricula. UCF medical students participate on the following services as part of their four year experience:
Practice of Medicine 1
Practice of Medicine 2
Critical Care
Emergency Medicine
Internal Medicine
Neurology
Obstetrics and Gynecology
Pediatrics
Surgery and surgical selectives
For more information about Orlando Health, visit www.orlandohealth.com.