Florida Hospital's eight hospital campuses in Central Florida are owned and operated by the Seventh-day Adventist Church, whose mission is to extend the healing ministry of Christ. The hospital's focus is on healing the whole person and to provide care for the mind, and the spirit, as well as the body. Florida Hospital has more than 2,000 physicians.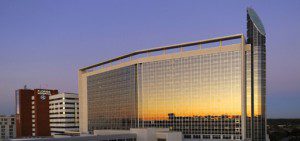 According to US News and World Report, the Florida Hospitals Network is one of "America's Best Hospitals." The largest, not-for-profit Protestant healthcare organization in the nation, Florida Hospitals Network (FHN) is dedicated to extending the healing ministry of Christ through a commitment to the whole patient: physically, mentally, and spiritually. FHN currently has more than 44,000 employees, 38 hospitals in 10 states, a total of 6,200 beds, and a wide range of fellowship and residency opportunities. Designated as a National Research Corporation Consumer Choice hospital, FHN advances medical knowledge while emphasizing medical service through comfort, empathy, and sound advice.
Seeing almost one million patients a year, FHN is ranked first in the nation for inpatient admissions and is ranked nationally in Heart and Heart Surgery, Orthopedics, Neurology and Neurosurgery, Gynecology (including reproductive cancers), Urology, Digestive Disorders, Hormonal Disorders (including Diabetes and Thyroid), Kidney Disease, and ENT. Of special note are FHN's facilities and resources for residents in preventative care, clinical pharmacology and human behavior, immersing you in a environment that promotes ethical ideals and medical advancement.
Educational Opportunities
Florida Hospital offers a diverse array of clinical services and programs to support the undergraduate medical education curricula. UCF medical students will participate on the following services as part of their four year experience:
Practice of Medicine 1
Practice of Medicine 2
Internal Medicine/Family Medicine
Obstetrics and Gynecology
Surgery and surgery selectives
Emergency Medicine
Educational Leadership
Joseph Portoghese, M.D., Assistant Dean for Clinical Undergraduate Medical Education
Lori Boardman, M.D., Obstetrics and Gynecology, Clerkship Director
Mark Crider, M.D., Obstetrics and Gynecology, Site Director
Alric Simmonds, Jr, M.D., Surgery, Site Director
Maria Cannarozzi, M.D., Family/Internal Medicine, Clerkship Director
Carlos Dumois, M.D., Family Medicine, Site Director
Victor Herrera, M.D., Internal Medicine, Site Director
Jose Rubero, M.D., Emergency Medicine, Site Director
Michael Bellew, M.D., Neurology, Clerkship Director
For more information about Florida Hospital, visit wwww.floridahospital.com.