Medical Education Awards
Employee of the Year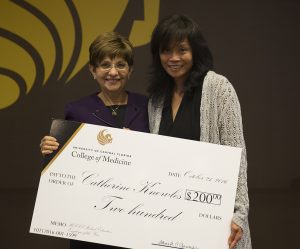 Catherine "Kate" Knowles
Congratulations Kate!!. Thank you for all that you do!
.
.
.
.
.
.
.
.
COS Faculty in National Academy of Inventors
UCF Established a Chapter of National Academy of Inventors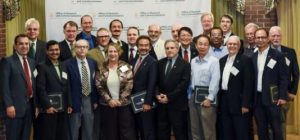 Congratulations to Dr. Otto Phanstiel for being one of the 29 researchers inducted into the University of Central Florida's new chapter of the National Academy of Inventors. The induction took place on Monday, November 8, 2016 in a gala focused on innovation and invention. Click the link above to view the original story.
..
Outstanding accomplishments of University of Central Florida faculty members are recognized annually through a number of college and university level award programs..
UCF is proud to recognize its faculty members through multiple award programs that promote faculty excellence and productivity that advances our university's mission. These awards are arranged through different areas, but coordinated through the Office of Faculty Excellence. Several awards come with base pay increases or other types of stipends..
.
Incentive Awards
Excellence Awards
Pegasus Professor Award & Reach for the Stars Award
Scroll and Quill Society
Trustee Chair Award
Women's Faculty Awards and Recognition
Recognition- Faculty AcCOMplishments
.