Mission
The Department of Medical Education's mission is to develop, enhance, and evaluate educational programs for students involved in the basic science and clinical curriculum at the College of Medicine.
.
Vision
Through the pursuit of excellence in teaching and learning, the Medical Education Department aims to expand and enrich the UCF College of Medicine community of scholars devoted to the educational enterprise of the School of Medicine. The department closely associates with the Department of Clinical Sciences to enhance the integration of basic science in the clinical curriculum.
Chair, Medical Education Department
.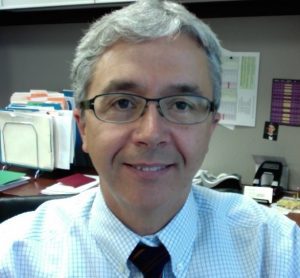 .
Dr. Juan Cendan
Assistant Dean for Simulation and Professor of Surgery
.