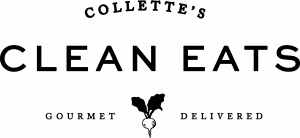 Colleagues – Just a reminder that Collette's Clean Eats, our café vendor, will continue to sell grab-and-go items starting Monday through May 24. The café will end hot food sales today.
We will have four food trucks in the COM's main parking lot (P-3) every Thursday during lunch. We'll post information about the trucks and their offerings each week on the screens by the café.
Starting February 4, 2019, you'll be able to purchase a variety of foods for breakfast and lunch using our honor self-pay credit card system. Grab-and-go foods will include bagels and cream cheese, overnight oats, yogurt, salads, wraps, sandwiches, soups, brownies, cookies, hummus, chia pudding, coffee, drinks and other items.
Collette's has pledged to replenish the café at least twice a week to keep up with demand. In addition, while we look for another café vendor.