Diversity Week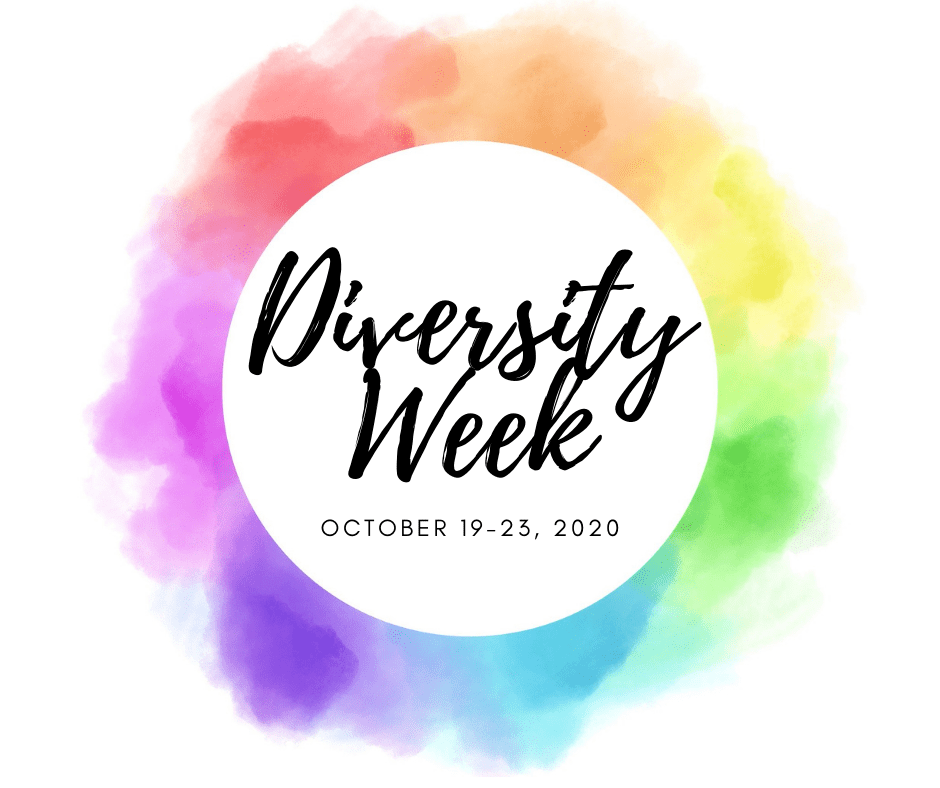 Celebrate Diversity Week 2020 at the UCF College of Medicine! Understanding and celebrating our differences, personal stories, and common interests helps us learn, connect, and unite. Stronger Together: Unified! Connected! Family!


BUILDING AN INCLUSIVE COMMUNITY – SESSION 2
MONDAY, OCTOBER 19 AT 1PM
In this session, Chantel Carter will speak on the power of conversation followed by an engaging exercise among breakout groups. Together we will explore perspectives and innovative ideas that will strengthen and enhance the culture of diversity and inclusion in the COM community. Register via Zoom by Friday, October 16.

WORKSHOP: MICROMESSAGES AND MICROAGGRESSIONS
WEDNESDAY, OCTOBER 21
Micro-messages are the signals that we send to one another through our actions and behaviors. Although these messages may be "small," their impact can be tremendous. This UCF facilitated workshop will take an in-depth exploration of both micro-inequities and microaffirmations. Register at Eventbrite by Wednesday, October 14.

HEALTH SCIENCES LIBRARY LUNCH AND LEARN: BRING YOUR OWN STORY – HUMAN LIBRARY PROJECT
THURSDAY, OCTOBER 22 AT 12PM
For this edition of Bring Your Own Story, the Health Sciences Library is proud to introduce the UCF COM Human Library Project. This project will feature personal stories from our COM colleagues that challenge societal stigmas and stereotypes. Register via Google Form.

WHITE COATS FOR BLACK LIVES & STUDENT NATIONAL MEDICAL ASSOCIATION PRESENTS
MEDICAL JUSTICE: NEW WAYS OF RETHINKING SOCIAL ETHICS FOR MEDICINE
THURSDAY, OCTOBER 22 AT 5PM
What if we replaced the word "social" from the idea of social justice with "medical" justice? Would it change the world of medicine toward a more just and equitable health care delivery? This talk, presented by Dr. Nessette Falu, will explore the possibilities of "medical justice" through a cultural anthropological lens. Register via Zoom.

REEL DISCUSSION: BLACK AMERICA SINCE MLK
FRIDAY, OCTOBER 23 AT 11AM
FRIDAY, OCTOBER 30 AT 11AM
This two-part event will explore the PBS film Black America Since MLK: And Still I Rise, a look at race relations in the United States between the Civil Rights and Obama eras. Registrants will be invited to watch the film on their own and join their fellow COM colleagues for an hour of facilitated virtual reflection and discussion. Register at Eventbrite by Friday, October 16.

BE A 2020-2021 DIVERSITY CHAMPION
Take a stand for diversity and inclusion at the UCF College of Medicine and become a 2020-2021 Diversity Champion! The Diversity Champion program is designed to recognize commitment, engagement, and leadership in enhancing the culture of diversity and inclusion within COM communities. Learn more about how to become a Diversity Champion.