Latest College of Medicine News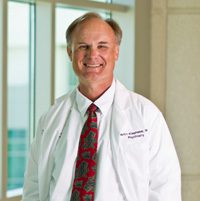 Dr. Martin Klapheke is the UCF College of Medicine's new Assistant Dean for Medical Education, responsible for the clinical science content of our curriculum. Dr. Klapheke replaces Dr. Lori Boardman, who accepted the position of Executive Director of Women's Health at Florida Hospital... Read More...
UCF Pegasus Health has launched a new web-based portal, an easy, secure way for patients to communicate with the medical staff, view prescriptions and verify appointments. And on April 18, the first day the portal was available, more than half the patients seen in the clinic that day registered for access. "The launch of the patient... Read More...
Dr. Mariana Dangiolo recently received one of five Learning Institute for Elders (LIFE) Richard Tucker Gerontology Awards for 2014.This year's $4,000 supports "Bridging the Gap," in-home geriatric assessments by medical students aimed at improving the health and quality of life for seniors. Many seniors are reluctant to give up their independence, preferring to stay in their own... Read More...
Women in Ethiopia suffer some of the world's worst indicators of reproductive health – on average a woman is married by age 17 and will give birth to five children in her lifetime, likely all at home. Only 6 percent of Ethiopian women use a skilled attendant during childbirth and only 10 percent have their... Read More...
More than 40 eager 5th graders at Carillion Elementary in Oviedo got an eyeful of worms, blood diseases and parasites at a recent Super Scientist class led by UCF Biomedical associate professor Dr. William Self. Armed with microscopes from UCF, blood and fecal slide samples (all enclosed and non-infectious), students took turns examining the fascinating and... Read More...
[brightcove id= 3482406782001 float=left]Choosing a medical school is one of the most important decisions a future physician has to make. For that reason, more than 60 accepted students for the Class of 2018 gave the UCF College of Medicine a "Second Look" April 14 to learn more about its academic program and meet faculty and students. "This... Read More...
Dr. Jane Gibson, a founding professor of pathology at the UCF College of Medicine, has been named a 2014-2015 fellow of the prestigious Hedwig van Ameringen Executive Leadership in Academic Medicine (ELAM) Program at Drexel University College of Medicine. Dr. Gibson is one of 54 in this year's class at ELAM, which prepares senior women... Read More...
With clinical trials costing an average of $22,000 a patient, lasting up to five years and involving hundreds of patients at a time, the need for efficiency and efficacy is critical in testing new drugs and treatments. And a College of Medicine volunteer faculty member has been selected to play a key role in making... Read More...
[brightcove id= 3449815211001 float=left]Hundreds of flickering candles shone through the darkness at the annual Relay for Life in Lake Nona, each one representing a life affected by cancer. And as College of Medicine participants gathered at the huge fundraiser for the American Cancer Society, the battle to cure the disease was a personal one. First-year medical... Read More...
Three College of Medicine students were recognized with the Order of Pegasus March 31, the university's most prestigious student award. Burnett School of Biomedical Sciences undergraduates Catherine Gutierrez and Amelia Mackarey and M.D. candidate Avianne Bunnell were among 20 UCF students selected for the prestigious honor. Undergraduate students are chosen for Order of Pegasus each year... Read More...