Latest College of Medicine News
[brightcove id= 2915779438001 float=left]A musical, based on the story of a 10-year-old leukemia patient who just wants to go to Disney World for Christmas, welcomed the holidays at the UCF College of Medicine December 6 and illustrated the traits of "The Good Doctor – A UCF Tradition." The college's Arts In Medicine (AIM) organization organized... Read More...
Physicians who ignore their patients' sexual orientation and gender identity risk their patient's health and contribute to "LGBT invisibility" in healthcare, the director of the National LBGT Health Education Center told a College of Medicine audience December 5. Such invisibility and health disparities happen when patients are not comfortable revealing their sexual orientation to their doctor... Read More...
Combat veterans diagnosed with Post-Traumatic Stress Disorder (PTSD) were less depressed and experienced fewer symptoms after participating in a new local therapeutic horseback riding therapy, according to a study conducted by the UCF College of Medicine. The study followed eight Central Florida veterans who sustained physical and emotional injuries through combat in Iraq, Afghanistan or Vietnam.... Read More...
The American Association of Cardiologists of Indian Origin (AACIO) has honored Dr. Dinender Singla, associate professor at the College of Medicine's Burnett School of Biomedical Sciences, for his outstanding contributions in the field of cardiology. The organization, which provides a central forum for physicians and scientists of Indian origin who have an interest in cardiovascular medicine,... Read More...
Burnett School of Biomedical Sciences Professor Dr. Alexander Cole has been named to the UCF Millionaire's Club for the fourth straight year. The university honors the exclusive group of "millionaires" for receiving grants of $1 million or more in the fiscal year.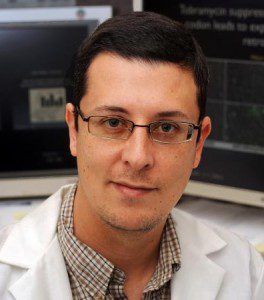 Dr. Cole was the only College... Read More...
Welcome the New Year with fellow students, faculty and staff at this school year's Hygeia Gala, set for Saturday, January 11 from 6 to 11 p.m. at the Orlando Science Center. This year's ticket prices are a deal – an early bird special of $20 each for students, $30 each for faculty and staff –... Read More...
Thanksgiving is a wrap, Christmas is right around the corner and the New Year is stealing third. It's no wonder that stress has become an accepted part of the holiday season. But stress can have serious health consequences, so here are some things to keep in mind this holiday season. While you're trying to pick the... Read More...
[caption id="attachment_24872" align="alignleft" width="300"]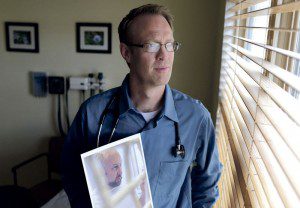 Photo Credit: Erin Brethauer (Benjamin); Andre Teague/Bristol Herald Courier/Associated Press[/caption] The UCF College of Medicine played host to Dr. Ben Gilmer, a North Carolina physician who was caught up in a murder mystery and a case blown open by his own startling... Read More...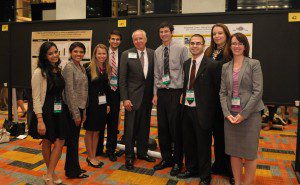 UCF College of Medicine students wowed the American Association of Medical Colleges (AAMC) national meeting with research presentations that AAMC CEO and President Dr. Darrell Kirch said "underscored their dedication to patients and the academic medicine community." Seven student AAMC representatives presented research on topics ranging... Read More...
The Central Florida Association of Physicians from the Indian Subcontinent (CAPI) has donated $30,000 to create a scholarship endowment for the UCF College of Medicine, saying its action follows the Sanskrit Shloka, "Trees bear fruit for others' sake. Rivers flow for others to use. Cows give milk for all.  This body of ours too is meant to serve... Read More...