Latest College of Medicine News
The UCF College of Medicine recognized its top graduating M.D. students from the class of 2013 on May 16 with awards for academic excellence, professionalism, patient care and perseverance. "Thank you for all you have done to bring our newborn college to this day," Dr. Deborah German, vice president for medical affairs and founding dean of... Read More...
The hopes and dreams of 36 students and their families, friends and supporters culminated May 17 at UCF's first College of Medicine commencement ceremony. It was the climax of an exciting dream to create a national model for medical education right here in Orlando. "Less than a decade ago, we at UCF dreamed of creating a research-based... Read More...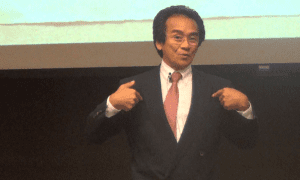 Music helps patients heal, from preventing seizures to easing their pain, and on May 11, scientists gathered at the UCF College of Medicine to learn the the medicinal power of music and its everyday application to science. "Music cannot be a neurosurgeon, but music has a strong... Read More...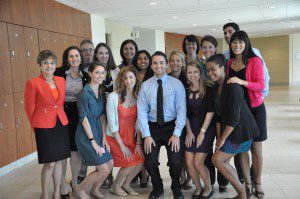 The first members of the Zeta Chapter of the Alpha Omega Alpha Honor Medical Society at the UCF College of Medicine were officially inducted into the organization on May 13. Eleven students were chosen after a competitive application process, and met the rigorous standards to be... Read More...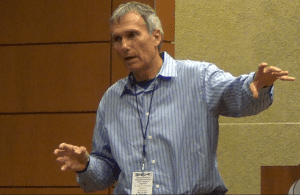 A dedication to inquiry and research is one of the foremost priorities for students and faculty at The UCF College of Medicine's Burnett School of Biomedical Sciences. For 16 Burnett School graduate students, their work culminated with a Graduate Research Symposium on May 10. Students presented their... Read More...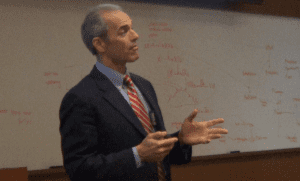 From advancing technology to healthcare reform, the role of a 21st century physician is changing rapidly, as a medical entrepreneur told UCF College of Medicine students May 10. Paul Machado, founder/CEO of Health Innovation Partners and an expert on the business side of medicine, told students. "You're... Read More...
UCF College of Medicine students unveiled their free KNIGHTS (Keeping Neighbors In Good Health Through Service) Clinic at Orlando's Grace Medical Home May 14 and heard from one of its uninsured patients, "For some reason, God put a medical school up the road at UCF. You students are going to make a difference." [brightcove id=2387576146001] The free... Read More...
In a gift designed to thank the community for its generosity, the UCF College of Medicine's charter class announced Monday that students have established a $300,000 endowment that will fund student scholarships into perpetuity. Thanks to more than $6.5 million community donations, Orlando's charter class of medical students received full four-year scholarships, making UCF the first medical school in U.S.... Read More...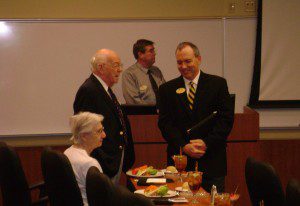 In gratitude to donors whose generosity "transcends life," the College of Medicine held a luncheon May 9 for UCF's Millican Society, those who have designated a place for the university in their last will and testament. Society members toured the $65 medical education building at Medical... Read More...
After four years of milestones and a medical school education paid for by generous donors, the UCF College of Medicine's charter class graduates on Friday (May 17) and prepares to begin residency training in specialties ranging from primary care to brain surgery. Commencement ceremonies begin at 10 a.m. at the Venue, behind the UCF Arena on... Read More...