Two M.D. Students Win National Service Scholarship
Posted on: September 17, 2012
Two UCF College of Medicine M.D. students have received highly competitive National Health Service Corps Scholarships, for their commitment to helping communities in need after they graduate and complete their training.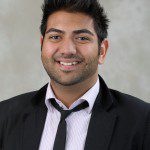 Scholarship winners are second-year students Heather McKently and Ram Sharma who must commit to work at least two years providing primary care to high-need urban, rural and frontier communities across the nation.
Ram said he was inspired to join the National Health Service Corps because "growing up, my family never had much money, but we never had to sacrifice our health to stay afloat. When I see impoverished communities, I am filled with a sense of responsibility. The NHSC is dedicated to transforming communities where people are denied quality health care because most physicians choose not to work there. As primary care health professionals, we are the first responders and the eliminators of preventable disease."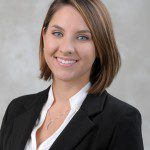 Heather said her interest in the Corps was "seeded in the moments I have spent working with – and learning from – patients in my community. These encounters have taught me that health care is not a privilege, but a fundamental right for all human beings, and I resolve to do something meaningful with my medical training and give back to those most in need."
Newsletter Sign Up
Want to stay up to date with the UCF College of Medicine? Sign up for our newsletters by entering your email below, and we will send you periodical news and information.