Latest College of Medicine News
Dr. Victor Davidson, a professor at the Burnett School of Biomedical Sciences, has been honored with a MERIT Award from the National Institutes of Health (NIH) for his "distinctly superior" long-term research efforts. The NIH gives the award to a select few researchers each year with the goal that such long-term financial support for their... Read More...
Internal medicine specialist Anteneh Addisu, a physician-scientist who holds both an M.D. and a Ph.D. in molecular science, has joined UCF Health, the College of Medicine's physician practice. Dr. Addisu will practice at UCF Health's second location, at Narcoossee Road and Tavistock Lakes Boulevard at the entrance of Orlando's Medical City. That facility opens March... Read More...
Five College of Medicine faculty physicians have been honored this year as Best and Top Doctors in Central Florida and beyond. Drs. Maria Cannarozzi, Juan Cendan, Diane Davey and Judy Simms-Cendan were named Finest Doctors by Orlando Magazine. Dr. Mariana Dangiolo was named a Top Doc by Castle Connolly Medical LTD and by Orlando Life Magazine. Orlando... Read More...
Twice a month on Thursday evenings, more than 20 UCF medical students, faculty and volunteer physicians operate KNIGHTS Clinic, a free clinic for the uninsured at Grace Medical Home in Orlando. KNIGHTS stands for Keeping Neighbors In Good Health Through Service. UCF medical students operate all areas of the clinic from the lab to patient education.... Read More...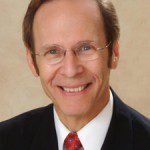 Nazi Germany had the best physicians and scientists in the world, yet those healers became killers as the Third Reich sought to create a master race and end life for those people it deemed unworthy because of disability, disease or genetic makeup. How can medical students and... Read More...
After spending 17 weeks in the Anatomy Lab, first-year students took an evening to reflect on their journey, and honor the gift of their "silent teachers" – those who willed their bodies to medical education. On February 18, students and faculty held a "Send-Off Ceremony," a memorial service to honor the 23 people who had decided... Read More...
[brightcove id= 4069597354001 float=center]
(VIDEO) Students present their autopsy reports to faculty panel featuring Orange -Osceola Medical Examiner, Dr. Jan Garavaglia, who is known for her Discovery Health TV show: "Dr. G: Medical Examiner"
Click here to view article from the Orlando Sentinel!

Read More...
[brightcove id= 4068940996001 float=left]Concerned about eating more healthfully? Choose foods that come "from a garden, tree or root," Dr. Maria Cannarozzi, medical director of UCF Health, told nearly 60 participants at a February 12 seminar on kick-starting a healthy 2015. Dr. Cannarozzi is board certified in internal medicine and pediatrics and cares for patients at UCF Health,... Read More...
[brightcove id= 4051857872001 float=left] Medical, nursing, pharmacy and public health students learned how to save the lives of newborns and their mothers in the developing world at the UCF College of Medicine's third annual Global Health Conference. Almost 200 healthcare students from across Florida attended the January 31 event focused on maternal and child health worldwide. "We... Read More...
Health IT has become foundational in medicine – from paperless records and portals that allow patients to email their physicians to technology that can show if treatments are actually improving health. And for the second time in less than a year, the UCF College of Medicine was chosen as a destination for a conference that... Read More...