Cafeteria Mobile Navigation
Cafeteria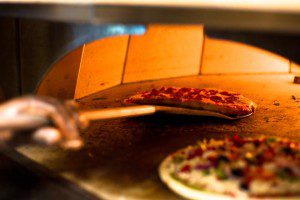 The College of Medicine Café prepares and sells meals and snacks from 7 a.m. until 2 p.m. Monday through Friday. It also offers after-hour foods. The café, operated by Florida Hospital, is open to the public. Its menu includes homemade pizza from a brick pizza oven, a salad bar, hot meals, vegetarian dishes and even take-out sushi. The Café also does catering for events at the college.
In addition to its tasty wraps and fortifying cups of joe, the Café is going green, with eco-friendly serving products instead of traditional paper, plastic and plastic foam. The Café's Earth-smart products include hot cups made from sugar cane, 100 percent recycled paper coffee holders and salad containers made from a corn-based plastic.
The Cafe menu is posted and updated weekly. Be sure to check out all of the delicious meals the College of Medicine Cafe has in store each and every day.